agonia
texts
comments
members
Collections
workshop

Online Bookshop
classics
chat
photo
Literary TopSites
links
links



Recommended Reading
■ Hatefully
■ s m i l e
■ Epistle of a millennial
■ so, listen...
■ 3
■ (in the doorway)
■ My white horse dressed in butterflies
■ The bridge
■ God save the sellotape
■ Damn the rain
■ The Garden Of Earthly Delights
■ LETTER. thinking of you
■ To the bone
■ unseen labyrinth of nostalgia
■ chora
■ facts


Romanian Spell-Checker
Poezie - Poezii
Dictionar de rime
proza, eseuri, literatura
Literary TopSites
noutati IT, jocuri
Romanian Trends
Laptop

Contact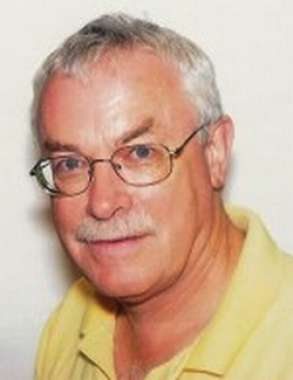 Interview with Paul Mc Loughlin
article [ Interviews ]
by Denisse-Meda Bucur Compilation: Cultural Crossroads

- - - - - - - - - - - - - - - - - - - - - - - - -
by meda bucura [caterina14 ]
2011-07-31 | |



1. What was the most critical crossroad in your professional life?

I came to poetry first as a reader (D H Lawrence / Sylvia Plath / T S Eliot / Alexander Pope) but only later in my thirties did I turn with any degree of seriousness to writing. I attended a couple of week-long Arvon Foundation courses at Ted Hughes's old house at Lumb Bank in Yorkshire (with Michael Longley & Paul Muldoon, then Helen Dunmore & Tony Curtis). But I went through an artistically barren patch in my life that coincided with a lengthy and unsuccessful attempt to gain access to a certain kind of promotion in teaching (which I am now very pleased was unsuccessful). But it was time-consuming and left me drained. I stopped writing, I stopped playing jazz (saxophone & flute). And I lost contact with friends, until one of these friends (who has always been my first reader) wrote me a letter I shall never forget. He began by quoting half a dozen lines from poems (all mine) and said 'I knew someone who wrote these. What happened to him?' It woke me up. I started writing (and playing) again and suddenly magazines started to accept my work. My first collection of poems, a prize-winning pamphlet called What Certainty Is Like, was published by Smith/Doorstop in 1998, by which time I was 51. I switched to Shoestring Press, which has published a chapbook and two full collections of mine. So, the most critical crossroad was the letter I received from a friend; but I must say that the encouragement I received from Helen Dunmore and Herbert Lomas, two excellent English poets, was also very important.

2. What do you see at this moment as the heart of invention in poetry?
I'm not sure what you mean by 'the heart of invention'. The essential ingredient(s) of poetry? Sound and sense, probably in that order. Form and content. Line-breaks. The kinds of thing that exercise all poets. Rhyme, I think, is not one of these essential ingredients. I agree that there is 'no new thing under the sun' (Ecclesiastes), so it isn't so much what is said as how it is said. I also agree with Mallarmé & Eliot & Geoffrey Hill that it is the poet's task 'to purify the dialect of the tribe'. To claim this is not to be pompous but to say that in an age when language is so regularly and routinely abused in business, in advertising, in religion, in politics, we need to be reminded of the honourable propensity of words to mean. The language of everyday life is necessarily less precise because life is to be lived (not scrutinized at every turn) but public utterance is too often the language of obfuscation. It is out to get us. I recognize the world in poetry. I tend not to recognize it in newspapers. The world is not a story. The poet, I believe (though this is not, I think, a fashionable view) is also charged with, as it were, speaking for those who have no voice. This involves getting things right and trying to muscle words into shape, but it is not a matter of simplifying anything, and it does not involve writing for some imagined less intelligent audience. Poetry does not have a spelling-age. The writer writes, but there are those who can't. Nor can some of them read.

3. What thematic similarities do you see stated and restated in poetry?

I feel a little disenchanted with the poetry world in England at the moment. It is too much of a club. The Poetry Society markets poetry as if it were a brand of washing powder, and a small but highly influential band of critics (Sean O'Brien, Don Paterson, Robin Robertson, Fiona Sampson) tend to dictate (from on high) what the contemporary poet ought to be concerned with. This has led to a poetry which is technically accomplished but rather sterile. The poet is not in his or her poems. I could say more about this. It is all too neat and tidy. I believe with my good friend, John Hartley Williams, one of the UK's finest poets, that we should, at least sometimes, be found 'hanging out with the lunatics'. The current regime, like all regimes, is far too prescriptive, and far too powerful. A poet's contribution to public life is to resist. I feel very fortunate to be published by John Lucas (who is Shoestring Press). there is no one who knows more about English poetry, and no one less prescriptive. Just look at the range of poets he publishes. He is inclusive.

4. What of the safety and stability of digitally encoded text, as compared to the permanence of ink in the old fashioned book?

I have very good handwriting (which in itself means little) so I still like the physical business of writing. I love good fountain pens! Yet I have long since for much the most part 'composed' on the screen, working at my computer. This way one immediately sees what a poem looks like on the page, and I find this very helpful. But I keep a hard copy of everything (I print everything I write) because I do not much like reading straight from the screen. I like paper and magazines and books. Probably because I'm getting old! (And please don't lecture me about the environment; the ink from fountain pens bleeds through recycled paper.)
I'm not sure about 'safety'. Plagiarism is a growing problem, not only among students, and universities are having to divert dwindling funds to expensive computer programs to combat the illicit practice. People steal things. But Eliot said something to the effect that ordinary poets borrow, mature poets steal. So, in a sense, stealing from other writers is nothing new! It's what you do with what's stolen …
It's difficult to see what's ahead. These are still early days in the digital age. It's easy to see everything becoming ephemeral. Whatever happens, I think books will be around for a very long time. The internet makes self-publishing easy, but more does not necessarily mean better. It is already clear, for example, that the internet is not such a potent force for democracy as first seemed likely. It certainly does mean there is a lot more rubbish around. But there are sapphires in the mud, too.

5. Who are your favourite authors – poets, writers. Why?

So many! Shakespeare, Donne, Marvell, Pope, Keats, Browning. In the twentieth century, Edward Thomas, T.S.Eliot, W.H.Auden, Elizabeth Bishop, Philip Larkin, Brian Jones (not the Rolling Stone!), Derek Mahon, John Hartley Williams. Among novelists, Jane Austen, Joseph Conrad, J.M. Coetzee, Marilynne Robinson. Among dramatists: Tom Stoppard, whose work I love.

Why I like them involves a longer response than is possible here. The novelists I like for their sentences. It is what makes translation so immensely difficult. The poets I like for a variety of reasons, often to do with the felicity of their language. I love the virtuosity of Auden & John Hartley Williams, and the sinuous humanity in Edward Thomas and Brian Jones, Bishop's wonderful economy and unshowiness; the way Larkin shapes depression into the pleasure of art. Stoppard, I think, is simply the most quotable writer alive. I could go on for ever …


6.Which of your poems like you most and why?

I take it you mean my own poems? It changes. Perhaps the following:

'Fishing Rights' & 'The Noise'
(from What Certainty Is Like & The Road To Murreigh);
'Story' & 'The Bicycle Garden' (from What Moves Moves);
'Grouch' & 'First Flight' (from Forgetting To Come In);
'Clarke's Windows' (from The Road To Murreigh).


7.How important is for you to see your poems translated into Romanian, taking into consideration that some of them have been translated by Romanian students(MTTLC).How do you feel ?

I have not seen any of my poems in translation yet, but it is very pleasing that they might appear in another language. It is an exciting prospect, especially if it led to a visit to Bucharest! Because I have no Romanian, I would not be able to judge the quality of the translation, of course – but others would.



8.What are you currently working?

I am completing a PhD thesis on the work of the English poet Brian Jones (1938-2009) whose obituary I wrote for The Guardian newspaper. I have a long essay on Jones in a forthcoming issue of P N Review. I am editing a Brian Jones New & Selected Poems, which will be published by Shoestring Press in 2012. I have been asked to edit a collection of John Hartley Williams's essays and prose. I am continuing to write poems and I'm beginning to consider putting together another collection.




Paul McLoughlin
16th April 2011




SHILLING LIFE
Paul McLoughlin was born in London of Irish parents. He continues to teach part-time in a comprehensive school and at university, and plays jazz saxophones and flute; he has his own Quintet, and has provided the music at many poetry events, for example at The Troubadour in Earl's Court and The Poetry Café in Covent Garden, at which venues, amongst many others, he has also read his work. He is engaged in a part-time doctoral thesis on the poetry of Brian Jones at Royal Holloway University of London, where he has also been a visiting lecturer. A critical book on Jones's poetry is also forthcoming He is editing and providing an introduction for a New & Selected Poems by Brian Jones to be published by Shoestring Press in 2012.
What Certainty Is Like (1998) was published by Smith/Doorstop, and What Moves Moves (2004), Forgetting To Come In (2007), and The Road To Murreigh (2010), all by Shoestring Press. The Road To Murreigh also includes line drawings by the poet. He has written articles, interviews and/or reviews for PN Review, Tears in the Fence, Critical Survey, Hard Times (Germany), Poetry Ireland Review, Agenda and The Guardian.
Poems have appeared in Anon, Atlas, Critical Survey, Cyphers (Ireland), Envoi, The Frogmore Papers*, Hard Times (Germany), The Interpreter's House*, Magma*, Navis, Nightingale, Orbis, Other Poetry, Penniless Press, Poetry Life, PN Review, Poetry Nottingham International, The Rialto, Seam, Smiths Knoll*, Southword (Ireland), Tears in the Fence and Wandering Dog. Those asterisked may be viewed at the Poetry Library on the South Bank website . The Southword poems may be found at www.munsterlit.ie. Poems have also appeared in Singing Brink: An Anthology of Poems from Lumb Bank (Arvon Press, 1987); Paging Doctor Jazz: A verse Anthology (Shoestring Press, 2004); Warp & Weft: An Anthology of Worple Writing (Worple Press, 2007); Ten Poems About Bicycles (Edited by Jenny Swann, Candlestick Press, 2009) and Kicks Against The Pricks (Eyelet Books, 2010). His translation of 'The Death of Edgar' appears in the Norton Anthology of Anglo Saxon Poems in Modern English Translation (edited by Greg Delanty & Michael Matto).
See also: http://www.poetrypf.co.uk/paulmcloughlinpage.html www.paulmcloughlin.co.uk & www.poetrymagazines.org.uk

REVIEW COMMENTS
"Paul McLoughlin's poetry has a rare clarity and exactitude. He writes about private history and its collision with the world of news; of a past which is alive in the present. His voice is poised, and his delight in language shines through the poems."
Helen Dunmore

"McLoughlin means what he says, knows what to leave out as well as what to put in, and makes his level-headed bewilderment resound like discovery."
Herbert Lomas, Ambit


"He is unflashy and scrupulous and has a nice gentle wit."
Michael Laskey

"Paul McLoughlin exhibits an Irish exuberance for the absurd and the askew, illuminated by his unique and delightfully understated tone."
Anne-Marie Fyfe

"McLoughlin combines a knack for spot-on observation with a willingness to let his imagination wander (sometimes down very strange avenues) and a determination to let readers make their own judgements."
Matt Merrit, Sphinx

"A sensitive and unsentimental imaginative reckoning of 'felt life', understatement and a droll self-effacement are hallmarks of this excellent chap book."
Peter Carpenter, Tears in the Fence
"The final lines of 'Whatever Mick Wants' not only nicely characterise the casual-seeming skills of many of the finest jazz musicians, but touch what McLoughlin's art does: 'Your tenor sax speaks jazz with the same / lazy filling out of space / you lead everyone to think you'll leave unfilled.' These poems achieve their delicately judged effects with similarly unforced-seeming skill."
Hugh Underhill, Critical Survey

HAVING THE GIFT

It's a long way to Hollyhead by night,
then to arrive as close to America as Ireland gets,
to see the very picture I'd imagined in the train's
dark window: a whitewashed cottage with its whitewashed
garden wall. There was a gate you had to drag
off the ground, and a forge I'd stand outside
at one end of a path that petered out to grass—
and nettles I'd fall in though I'd been forever warned.

If the cottage came while I was travelling backwards
all those years ago through Wales, I couldn't see
the peat fields the men set off for every morning
with the horse and cart. Once they did say yes, laughing,
only to put me down in the lane. They wouldn't be
keeping a constant eye on me, for fear I'd disappear.




MARKSBURG

The cannon trained
on the river's thoroughfare's
a joke cigar, its recoil
risking losses greater in
than out. I like to
make it fun by showing
the bed she slept in
sitting up (to keep her hair
in place) - the canopy
not for decoration
but for falling lice.

They used to crap here
through this hole,
fertilizing the garden below
where someone toiled
beyond the need for cures.

Climb the riders' staircase,
hire the dining hall,
see the pig's head choker
that weighed a grown
man down. Did you know
there once was an Iron-
Ox that roasted you alive?
That simple chain-mail
shirt you just ignored
cost twenty horses,
took years to make.



| index