---
agonia
texts
comments
members
Collections
workshop

Online Bookshop
classics
chat
photo
Literary TopSites
links
links



Recommended Reading
■ (half)
■ Green roots. Trampling down death by death
■ The only thing
■ In our image and our likeness
■ passage. if today
■ Us
■ Philosophia Perennis
■ Active rest with hand on the knife
■ a theory of apocalypse
■ s m i l e
■ Epistle of a millennial
■ so, listen...
■ 3
■ (in the doorway)
■ My white horse dressed in butterflies
■ The bridge


Romanian Spell-Checker
Poezie - Poezii
Dictionar de rime
proza, eseuri, literatura
Literary TopSites
noutati IT, jocuri
Romanian Trends
Laptop

Contact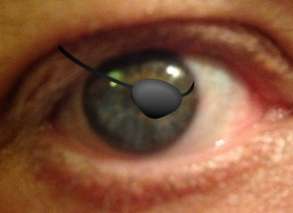 The other side of blindness...
poetry [ ]


- - - - - - - - - - - - - - - - - - - - - - - - -
by Romulus Campan [agon engromulus ]
2012-12-17 | |
If side,
there's always there, another...
With no communication
but the bridging self
of the betweenness,
like the torn flag
of a broken, subdued ideal...

It's the betweenness oftentimes
the side of otherness,
spread, squeezed, immense, belittled,
there,
forgotten victim "rightfully left" paying dues
to the left,
to the right,
to whosoever's shameless
"I've been there before you..."

Poor child,
hanging in there,
betweenness for
baptised and pagan,
circum- and uncircum-,
soldness* and freedom,
blind between twilight and darkness...

There is no light;
just the uncertainty behind the other side
of blindness...


* - a state of being sold...