---
agonia
texts
comments
members
Collections
workshop

Online Bookshop
classics
chat
photo
Literary TopSites
links
links



Recommended Reading
■ (half)
■ Green roots. Trampling down death by death
■ The only thing
■ In our image and our likeness
■ passage. if today
■ Us
■ Philosophia Perennis
■ Active rest with hand on the knife
■ a theory of apocalypse
■ s m i l e
■ Epistle of a millennial
■ so, listen...
■ 3
■ (in the doorway)
■ My white horse dressed in butterflies
■ The bridge


Romanian Spell-Checker
Poezie - Poezii
Dictionar de rime
proza, eseuri, literatura
Literary TopSites
noutati IT, jocuri
Romanian Trends
Laptop

Contact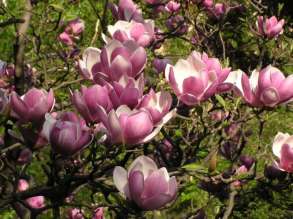 ...lia
poetry [ ]


- - - - - - - - - - - - - - - - - - - - - - - - -
by Romulus Campan [agon engromulus ]
2013-01-19 | |

Do you remember ...lia?
How I used to wait
every Transylvanian spring
just for your velveted self?
The air
was still rare
there
up, where snow
and the sky below
shared the dripping thinness of May...

Grandma always dragged me all the way through
the park,
for the bark
and your purple stained white...

Do you remember?
The pine cried amber,
like ginormous grains of sand
on the forgotten shores of my closing eyes...
Whys
and sighs
and lies...

Are you still there ...lia?

Or some angry god has burnt you away
like everything else we love?

Worry not ...
'cause if I'll burn in hell,
I shall swallow all my tears,
to water within
each memory of your leafless scent...