---
agonia
texts
comments
members
Collections
workshop

Online Bookshop
classics
chat
photo
Literary TopSites
links
links



Recommended Reading
■ Escape Gates
■ Forever Rains
■ Aleph
■ Echoes of the Past, Voices of the Present: A Comparative Study of 14th and 20th Century Poetry
■ Christmas story
■ Rise up (and walk)
■ NEW BOOK: THE DREAM
■ in return for your navy blue shirt
■ Spectrum
■ My life. Mother of mine
■ (half)
■ Green roots. Trampling down death by death
■ The only thing
■ In our image and our likeness
■ passage. if today
■ Us


Romanian Spell-Checker
Poezie - Poezii
Dictionar de rime
proza, eseuri, literatura
Literary TopSites
noutati IT, jocuri
Romanian Trends
Laptop

Contact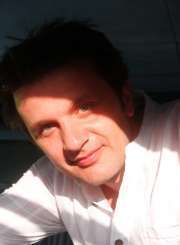 Happy New Year 2023
2023-01-20 -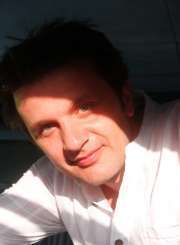 Echoes of the Past, Voices of the Present: A Compa ...
2023-01-16 - - "Exploring the similarities and differences in the...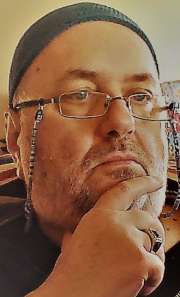 DEFIANT HOPELESSNESS
2022-01-26 - - The Dark Side of Asperger's Autism Reflected in My...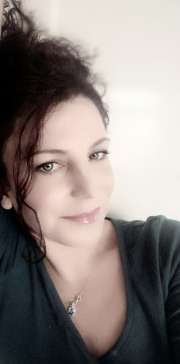 Happy 2018!
2017-12-30 -





Feature: Article Events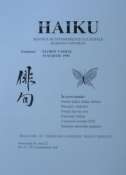 Haiku contest 2016

The editing board of the Journal of Romanian-Japanese cul-tual interferences HAIKU. is continuing to organize the annual competition for haiku poems in fixed form, during the first tri-mester of 2016. The competition is open to all poets who will send on the adress ...


Feature: Article Culture

National Poetry Competition 2014 - Now Open!

The competition has a first prize of £5,000 and the closing date is 31 October 2014 You can enter online, or download a postal entry form here. Please make sure you have read the rules before entering. Judges The judges of the 2014 National ...


Feature: Article Society

5th of April 4th, 1984..
"what does the LORD require of you but to do justice..."

"what does the LORD require of you but to do justice..." One of the Bible's (OT and/or NT) foremost statements, mentions god's topmost requirement from mankind, which is "to love/do justice..." Well, if mankind's self-righteous, mostly fundamentalist "christian" ...


Feature: Article Press

The Sharpening the Green Pencil Haiku Contest 2015

The poems must be unpublished previously in media, volumes or on the internet. Entrants: competition open to anyone Submission Period: 1-28 Februrary 2015 Language: English (with variant in native language) Theme: free Style contemporary: three lines within ...