---
agonia
texts
comments
members
Collections
workshop

Online Bookshop
classics
chat
photo
Literary TopSites
links
links



Recommended Reading
■ Rise up (and walk)
■ NEW BOOK: THE DREAM
■ in return for your navy blue shirt
■ Spectrum
■ My life. Mother of mine
■ (half)
■ Green roots. Trampling down death by death
■ The only thing
■ In our image and our likeness
■ passage. if today
■ Us
■ Philosophia Perennis
■ Active rest with hand on the knife
■ Metaphysical guilt
■ a theory of apocalypse
■ s m i l e


Romanian Spell-Checker
Poezie - Poezii
Dictionar de rime
proza, eseuri, literatura
Literary TopSites
noutati IT, jocuri
Romanian Trends
Laptop

Contact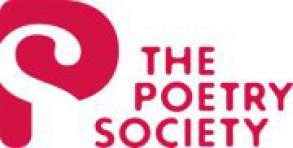 National Poetry Day Live
article [ Events ]
The Poetry Society and Southbank Centre present

- - - - - - - - - - - - - - - - - - - - - - - - -
by Gunsel DJEMAL [Djemagu ]
2011-09-02 | |
Time:06 October · 13:00 - 18:00

Location:Clore Ballroom Southbank Centre
London, United Kingdom
Created by:
The Poetry Society
More info
The Poetry Society and Southbank Centre present: National Poetry Day Live

Jo Shapcott, Simon Armitage, Jackie Kay, Michael Rosen, Imtiaz Dharker, Glyn Maxwell, Jo Bell, and Joelle Taylor and lots of other exciting activities!

FREE
...
http://www.poetrysociety.org.uk/events/event/1729

Come and celebrate the theme of 'Games' on National Poetry Day 2011 with a free afternoon of events featuring readings by leading UK poets. Joining them will be some rising stars of poetry from the Foyle Young Poets and SLAMbassadors UK. Plus... play Sally Crabtree's Poetry Bingo, take home a personalised poem from the Poetry Takeaway poets, get your diagnosis from the Poetry Library doctors, and take a spin on Julia Bird's Poembola!

Order of Games:

1.00pm - 2.00pm
Beginning the fun and games, we have critically acclaimed poet and former Children's Laureate, Michael Rosen, Times Literary Star and Laura Dockrill, getting the crowds stretched and warmed up for the day.

2.15pm - 4.15pm
Imtiaz Dharker and Glyn Maxwell, judges of this year's Foyle Young Poet of the Year Award, read their own work with previous winners of the award, Helen Mort and Richard O'Brien. There is also the chance to hear exciting young performance poets, Muazzin Aziz (aka Naga) and Catherine Labiran, previous winners of SLAMbassadors UK, who will read along with leading performance poet Joelle Taylor. Then it's eyes down for Poetry Bingo.

4.30pm - 6.00pm
Bringing the games to a close are Southbank Centre poet in residence, Simon Armitage and National Poetry Day Poet in Residence, Jo Shapcott and Co-ordinator, Jo Bell. They will be joined by award winning poet Jackie Kay as well as a Poetry Review showcase.

Everyone is welcome so come and come and join in with the Games!